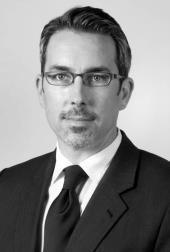 Partner
Kenneth J. Raddatz

Kenneth practices civil litigation, primarily defending personal injury claims. He has experience in both trial and appellate matters.
Kenneth studied law at the University of Toronto, and was called to the Ontario Bar in 2013. He is also a graduate of McMaster University (B.A.(Hons)), and the Edinburgh College of Art (M.F.A.).
Kenneth is a member of the Hamilton Law Association, Hamilton Lawyers Club, Hamilton Medical-Legal Society and Canadian Defence Lawyers.
Click here to contact Kenneth's assistant, Tina Aloisio.