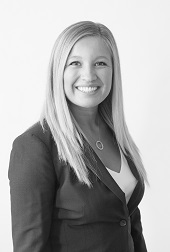 Associate
Samantha E. Slater


Samantha joined Evans, Philp as an associate in 2017 after completing her articles with the firm. She is building a broad practise in insurance litigation, with a focus on both tort and accident benefits.
Samantha received her Juris Doctor from the University of Ottawa Faculty of Law. While in law school, Samantha served as a caseworker at the University of Ottawa Community Legal Clinic where she assisted low-income tenants with housing matters and was a proud member of the Women's Leadership and Mentorship Program.
Prior to law school, Samantha completed her Honours B.A. at the University of Western Ontario. Samantha also attended graduate school at the University of Guelph to work on a Masters degree in Sociology.
Samantha is a member of the Hamilton Law Association and Canadian Defence Lawyers.
Click here to contact Samantha's assistant, Darby Arlow.